September 1, 2023
Mallorca in September: What can you expect
September is a transitional month, marking the end of summer in Mallorca and the beginning of autumn. The weather remains warm but is more bearable compared to the hot summer months. The weather in Mallorca throughout September is still warm with temperatures between 26-30°C (79-86°F), making it ideal for outdoor activities like hiking, cycling, and water sports.
Mallorca in September
September is the ideal month to visit Mallorca with mild weather: September in Mallorca offers warm, sunny days with temperatures averaging around 26-30°C (79-86°F), making it perfect for outdoor activities.
As the summer holidays come to a close at the beginning of September there are fewer tourists and visitors to the island. As the high-season rush subsides, you'll enjoy less crowded beaches, attractions, and restaurants.
---
Calvià in September
The south-western region of Mallorca offers a unique mix of luxury and authentic Spanish culture, and nowhere is this more evident than in the charming municipality of Calvià. Nestled between azure waters and rolling hills, Calvià is a splendid tapestry of vibrant nightlife, golden beaches, and opulent experiences. Whether you're an avid beachgoer, a party animal, or a golfer, there's something here for everyone, especially in the agreeable climate of September.
Beaches and Bays:
Palmanova and Magaluf:
Two of the most iconic beaches in Calvià, Palmanova and Magaluf are the epitome of Mediterranean bliss. These beaches boast of fine golden sand that feels like walking on a cloud and turquoise waters that are practically begging you to dive in. Water sports enthusiasts will find a plethora of options—from jet skiing to parasailing—for a thrilling day in the sun.
Cala Vinyes:
For those seeking tranquillity, Cala Vinyes is a sanctuary away from the bustle. This secluded cove offers a serene backdrop for snorkelling with its crystal-clear waters and rich marine life. A day at Cala Vinyes gives you the respite you need, accompanied by the soundtrack of gently lapping waves.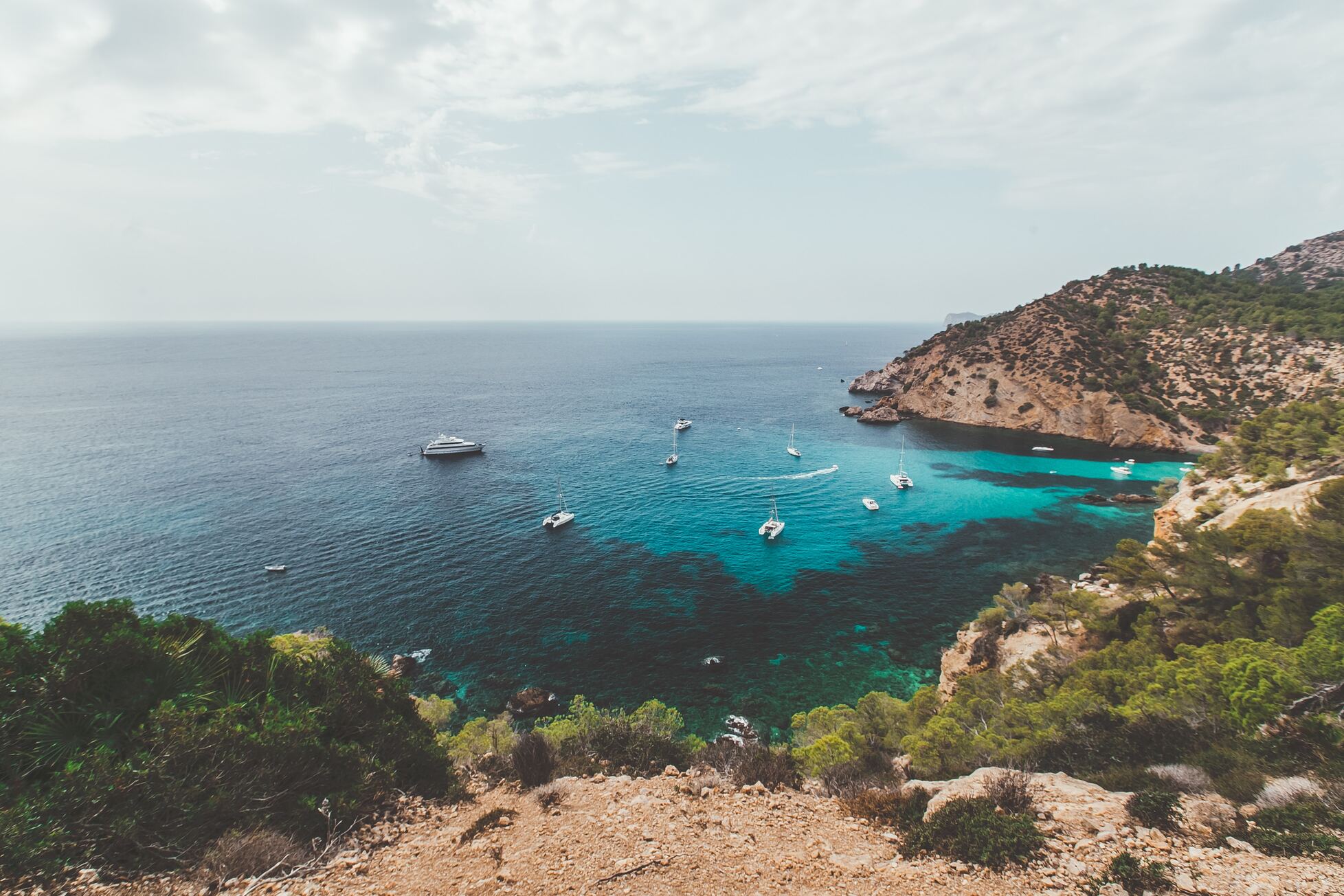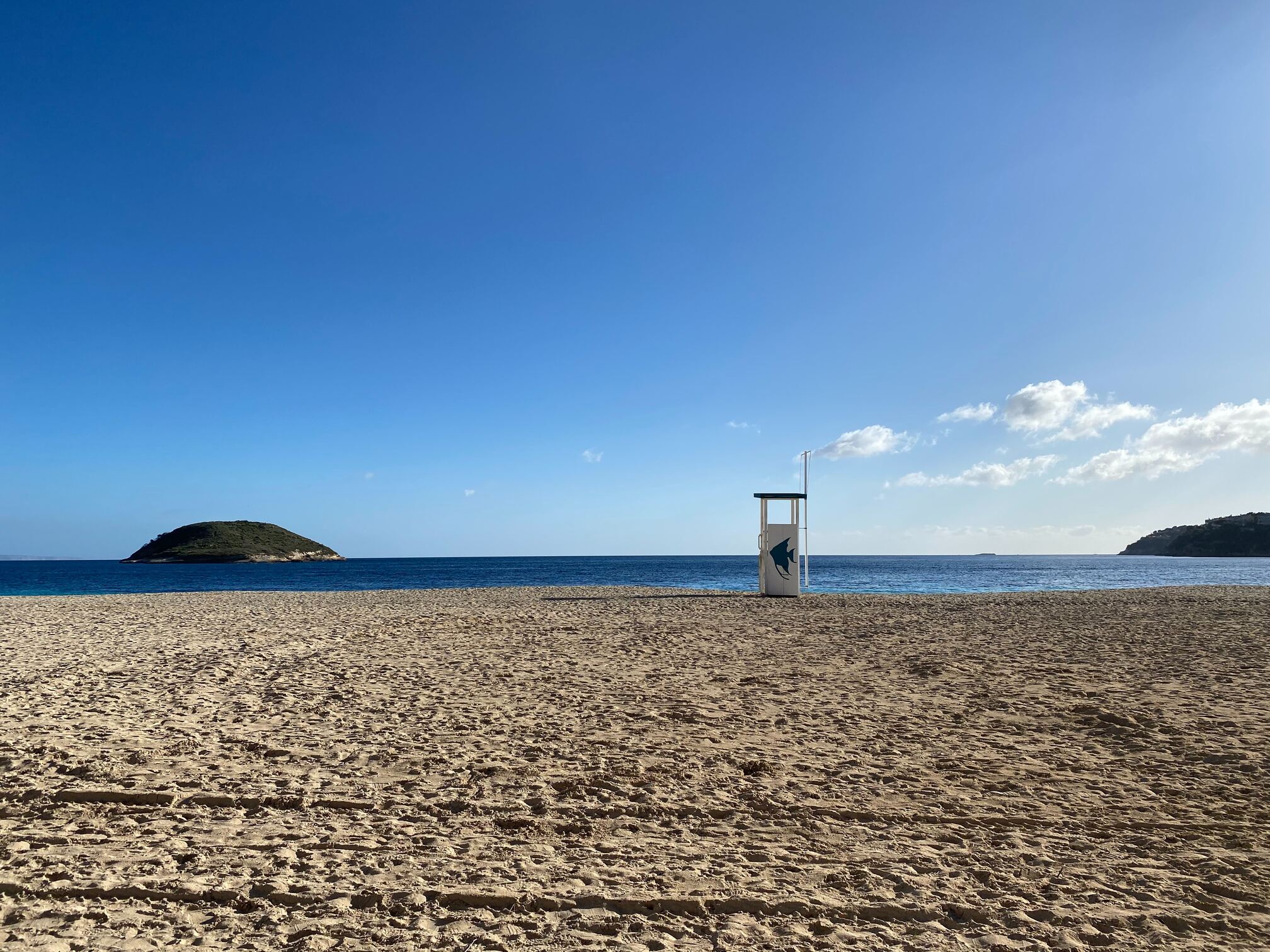 Nightlife:
Bars and restaurants around the south west transform into lively hubs teeming with an assortment of bars, restaurants, and nightclubs. Whether you're into sipping cocktails at chic beachside bars or dancing the night away at clubs with world-renowned DJs, the options are endless. What's great about September is that while the vibe remains lively, it's not as frenetic as the peak summer months, giving you ample space to enjoy your night.
Golf Enthusiasts:
Santa Ponsa:
Considered one of the premier golf destinations in Mallorca, Santa Ponsa offers three courses that cater to different skill levels. The immaculately maintained greens and fairways set against the backdrop of the Tramuntana Mountains make for an unforgettable golfing experience.
Poniente Golf Club:
Another gem in Calvià, Poniente is less crowded but equally challenging and beautiful. The course winds through pine and olive trees, offering a unique blend of natural beauty and golfing challenge. September's mild temperatures make it perfect for a full 18-hole round without breaking a sweat.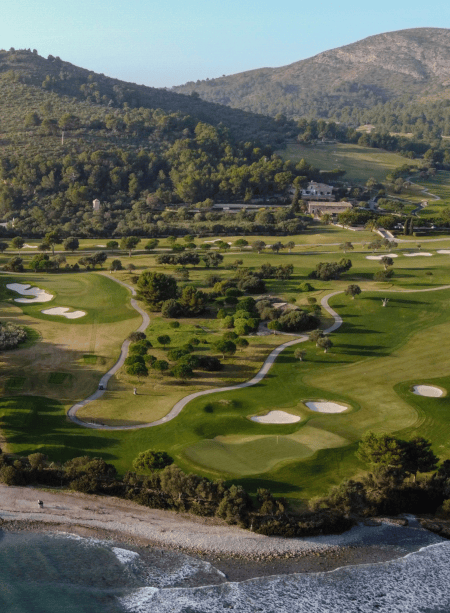 View Properties close to Golf Resorts in Mallorca 
---
Andratx in September: The Rustic Luxe of the Mediterranean
If Calvià offers a blend of luxury and authenticity, Andratx takes you into the realm of rustic luxe. Situated at the southwestern tip of Mallorca, Andratx presents a more laid-back atmosphere, where the Mediterranean meets traditional Mallorcan culture. Whether you are an adventure seeker, a foodie, or an art lover, Andratx promises an experience of lifetime, especially in the pleasant climate of September.
Port d'Andratx:
The Heart of the Town:
Port d'Andratx is more than just a marina; it's the beating heart of the town. With its palm-fringed boardwalks and luxury yachts bobbing on the gentle waves, the port has a distinctly upmarket feel. The atmosphere is both relaxed and sophisticated, making it a perfect spot to unwind.
Upmarket Eateries:
Fine dining is at its best in Port d'Andratx. Restaurants and cafes line the waterfront, offering stunning views of the Mediterranean. In September, the mild weather makes it perfect for alfresco dining. You can indulge in fresh seafood dishes like 'paella de mariscos' (seafood paella) and 'gambas al ajillo' (garlic prawns) while watching the sun set over the water.
Local Boutiques:
After a satisfying meal, explore the boutique shops around the port area. Whether you're into fashion, antiques, or local crafts, Port d'Andratx offers an array of shopping opportunities.
Hiking Trails:
Tramuntana Mountains:
The UNESCO World Heritage-listed Tramuntana Mountains provide a dramatic backdrop to Andratx, and the hiking trails that meander through this natural wonder are nothing short of spectacular. September's milder climate makes it an ideal month for hiking, when the paths are less crowded, and the scenery is at its best.
Andratx to Sant Elm:
One of the most popular trails is the hike from Andratx to Sant Elm. This moderate hike offers a variety of landscapes, from woodland to open scrubland, before culminating in breathtaking views of the Mediterranean Sea. It's an excellent way to discover the natural beauty of the region.
Art and Culture:
CCA Andratx:
The Centre of Contemporary Art Andratx (CCA Andratx) is an art lover's paradise. As one of the largest contemporary art centres in the Balearic Islands, it houses an extensive collection of modern and contemporary art, both local and international. The architecture of the centre itself is a work of art, blending seamlessly into the natural surroundings.
Local Exhibitions:
What makes a visit in September even more special are the local exhibitions and workshops often held at the CCA. These events provide a platform for budding artists and offer a unique insight into Mallorca's burgeoning art scene.
---
Palma: The Capital City with a Rich Tapestry of Experiences
The capital city of Mallorca, Palma, is a destination that offers an extraordinary range of experiences, blending centuries-old traditions with modern Mediterranean flair. While the entire island of Mallorca is rich in culture and natural beauty, Palma stands out as a metropolitan hub where history, fashion, and gastronomy coalesce. The month of September, with its mild climate and lighter crowds, presents an ideal setting to explore Palma in its full glory.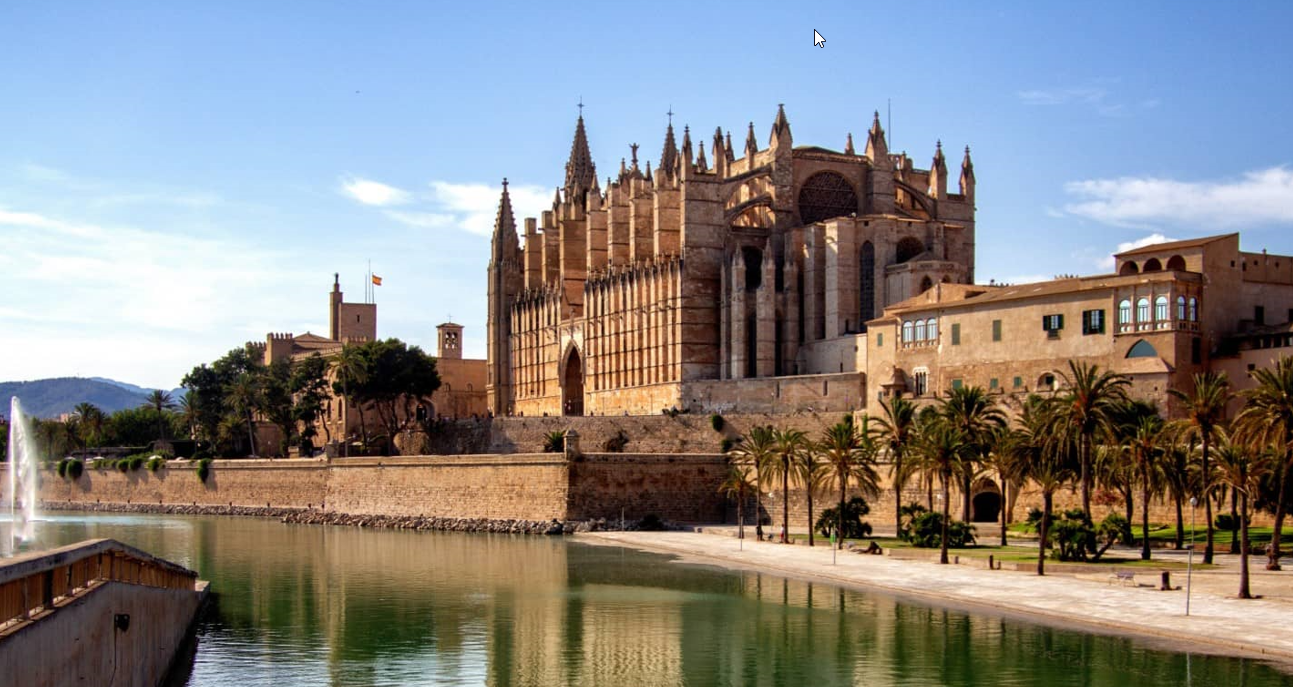 Cathedral of Santa Maria of Palma (La Seu):
Inside, you'll encounter a mesmerising interior with intricate stained glass windows and ornate sculptures, providing an enriching spiritual journey. Don't miss the contemporary art contributions by Gaudi and Miquel Barceló which add a modern twist to the historical site. In September, the fewer tourists mean you can explore this architectural gem at a more relaxed pace, making your visit even more meaningful.
Shopping:
Passeig del Born:

Often likened to Barcelona's Las Ramblas, the Passeig del Born is a grand avenue lined with plane trees, creating a canopy of greenery. Here, you'll find an eclectic mix of shopping options. High-end brands like Louis Vuitton and Hugo Boss share the avenue with quaint boutiques that offer handcrafted local goods.
Culinary Adventures:
Mercado de San Juan:
One of the gastronomic temples of Palma, Mercado de San Juan is a food lover's haven. Housed in an early 20th-century building that was once a slaughterhouse, the market today offers an incredible range of culinary experiences.

Tapas, Sushi, and More:
From traditional Spanish tapas to fresh sushi, and from gourmet burgers to local desserts like ensaïmada—a fluffy, spiral-shaped pastry—the options are endless. The pleasant September weather often makes the atmosphere at the market vibrant but not overcrowded, allowing you to savour your foodie journey at leisure.

Palma in September is a city at its most inviting. Whether you are a history buff, a shopping addict, or a food connoisseur, the city offers something to satisfy every kind of traveller. As the sun sets over the Gothic spires of La Seu, and you sit down for a sumptuous meal at Mercado de San Juan, you'll realise that Palma is not just a destination but an experience—a rich tapestry that weaves together the best of what Mallorca has to offer.

September in south-west Mallorca offers the best of both worlds: a relaxing yet vibrant atmosphere, a rich tapestry of cultural experiences, and a wealth of outdoor activities. Whether you're a beach lover, a foodie, or an adventurer, the Calvià, Andratx, and Palma regions have something special in store for you. So pack your bags and get ready for an unforgettable Mallorca experience this September!

Read more from our blog if you are visiting Mallorca in October