August 23, 2023
Discover Calvià: Mallorca's Crown Jewel of Living Spaces
Nestled in the southwestern corner of Mallorca lies Calvià, a radiant municipality boasting a medley of sun-kissed beaches, opulent homes, and charming villages. Whether you're a retiree seeking a peaceful coastal retreat or an investor hunting for the next big luxury spot
Discover Calvia and the best locations for property in this area of Mallorca. Calvià presents an array of options. Join us as we explore some of Calvià's best locations for property.
Puerto Portals:
This is the playground for the affluent, likened to Monte Carlo. The appeal? Its proximity to Palma – a mere 10-minute drive – and a bustling marina, making it perfect for socialites and professionals keen on balancing work with an upscale lifestyle. The yachts moored here resemble floating palaces, and the esplanade is adorned with luxury brands, world-class restaurants, and stylish bars. The real estate around this marina reflects its clientele: sophisticated, elegant, and second to none.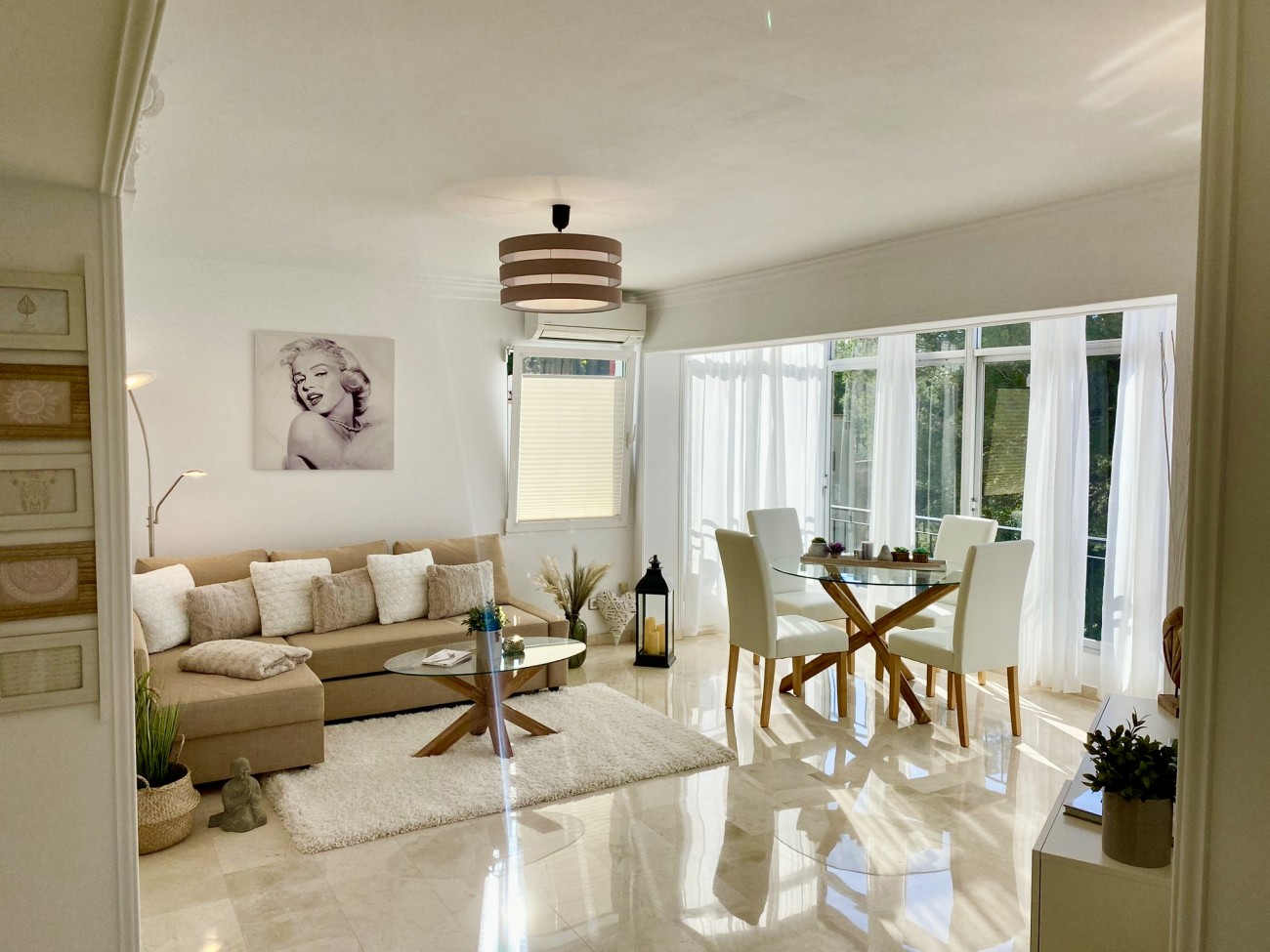 Santa Ponsa:
Families flock here for its harmony of local and expat vibes. Just 20 minutes from Palma, its sandy beaches and top-notch international schools make it a favourite for families looking for quality education without compromising on the coastal experience. The town offers a harmonious blend of local and expat life, Santa Ponsa is more than just a resort town. There are several international schools in the vicinity that make it ideal for families, and its bustling nightlife ensures that there's never a dull moment. Properties range from seaview apartments, to sprawling hilltop villas, each offering stunning views.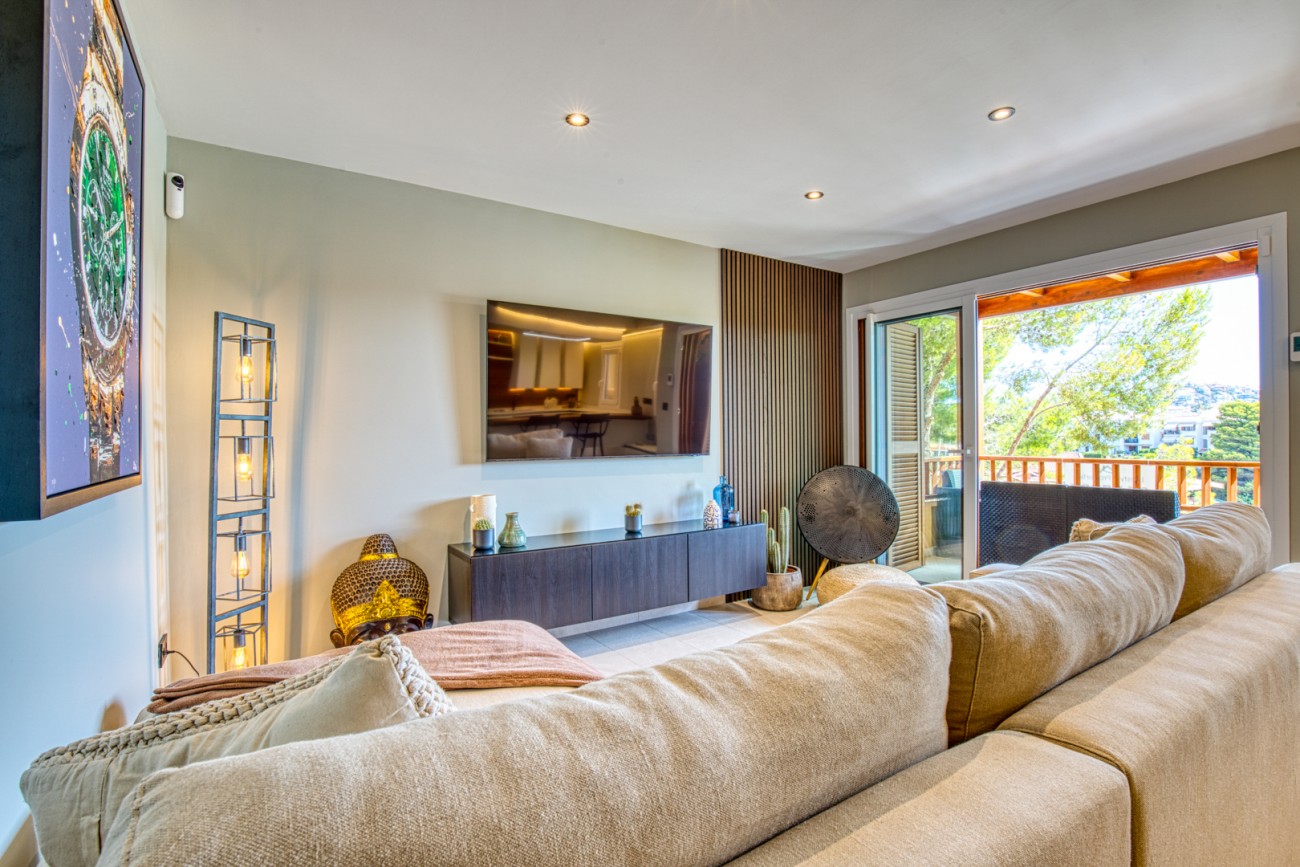 ID: LP-2966
Bendinat:
A stone's throw from Palma, Bendinat offers luxurious solitude. Those who desire a tranquil neighbourhood with easy access to the capital's amenities find Bendinat irresistible. Nestled between the sea and the mountains, Bendinat combines luxury with natural beauty. The Royal Golf Course of Bendinat, set amidst a pine forest, epitomises the area's exclusivity. Properties here, often with panoramic sea views, encapsulate luxury. The nearby Cala Bendinat beach, with its turquoise waters, offers a tranquil respite.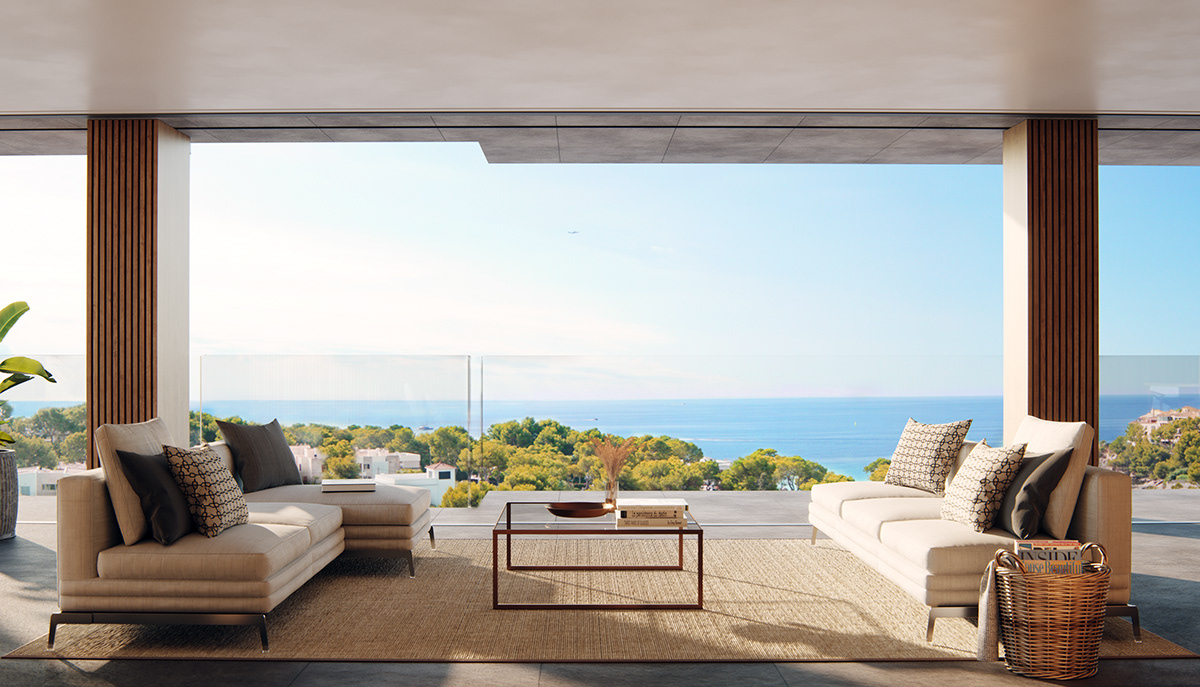 ID:LPC-2923
Palmanova:
Its triple-beach delight and bustling promenade attract both tourists and locals. Ideal for those who desire vibrant beachfront living, yet want to remain a convenient drive from Palma. Palmanova is a magnet for those seeking a vibrant coastal life. Its promenade, lined with palm trees, has eateries catering to every palate, most remaining open all year round. The beaches, with their golden sands, are family-friendly and offer a plethora of water sports. Real estate here is diverse, from modern apartments overlooking the sea to detached homes nestled in the hills.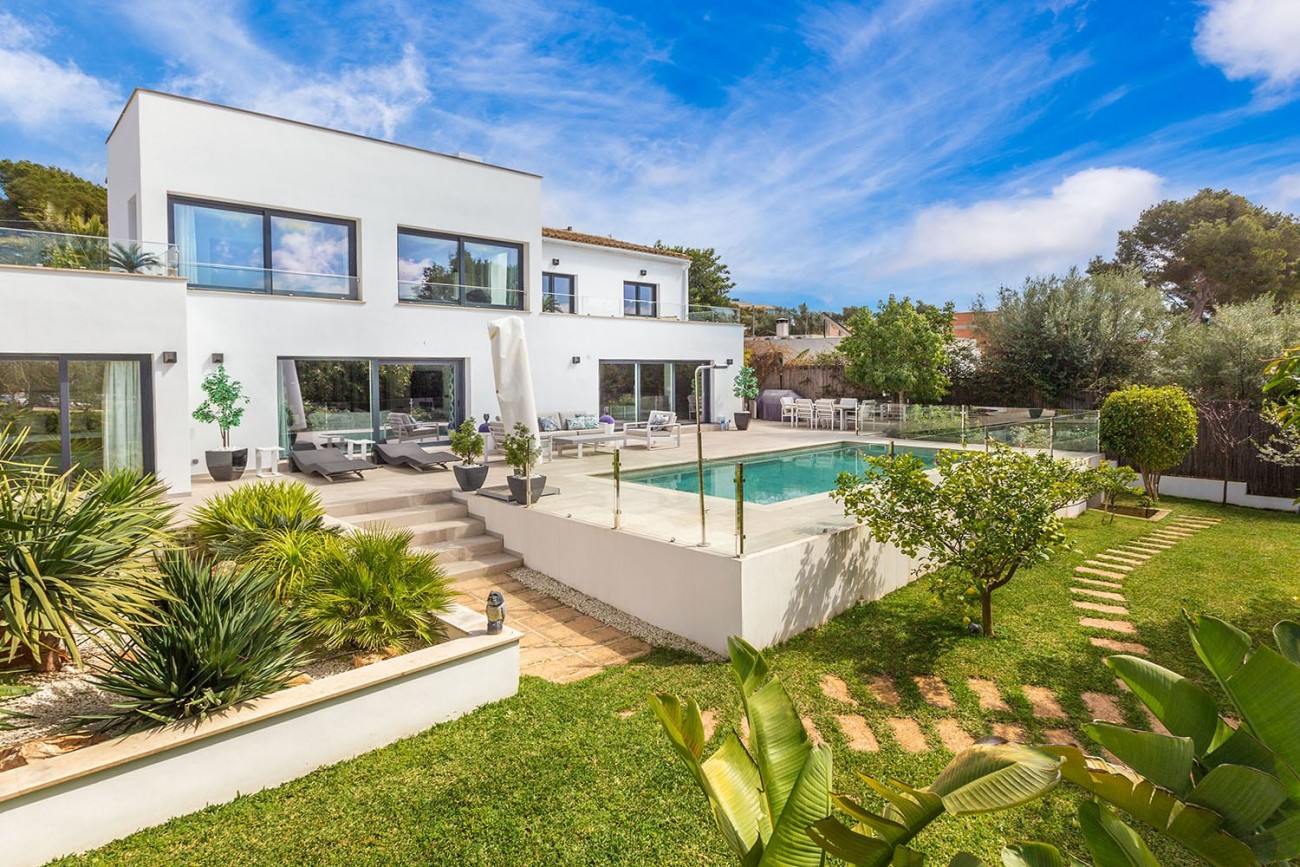 ID: LPS-3038
Peguera:
A blend of traditional and modern, Peguera's charm lies in its German expat community and lively boulevard. Its slightly greater distance from Palma appeals to those seeking a quieter lifestyle but with urban conveniences nearby. Peguera is a delightful combination of traditional charm and modern amenities.The Bou Boulevard is a shopper's delight, while its beaches, like Playa Tora, are perfect for relaxation. Properties here provide a mix of authentic Mallorcan style and contemporary design. The winter months are quieter here with the main boulevard only remaining open in the summer season. 
Sol de Mallorca: 
A testament to luxury living, Sol de Mallorca offers some of the island's most upscale properties. Its secluded bays like Portals Vells and elite residences offer a peaceful paradise for the reclusive elite. A testament to luxury living, Sol de Mallorca offers some of the island's most upscale properties. Real estate here is for those who value privacy and exclusivity. From modern architecture to traditional villas, there's a vast array of choices. 
Calvià Village:
A peek into traditional Mallorca, retaining its historical charm, Calvià Village provides a taste of authentic Mallorca. Traditional townhouses with courtyards, narrow alleys adorned with flower pots, and the central church's stone facade paint a picturesque scene. Yet, modern cafes and boutiques seamlessly blend into this ancient setting. Properties here often have historical significance, with modern renovations ensuring comfort. Calvià Village is a close nit community with events happening all year around.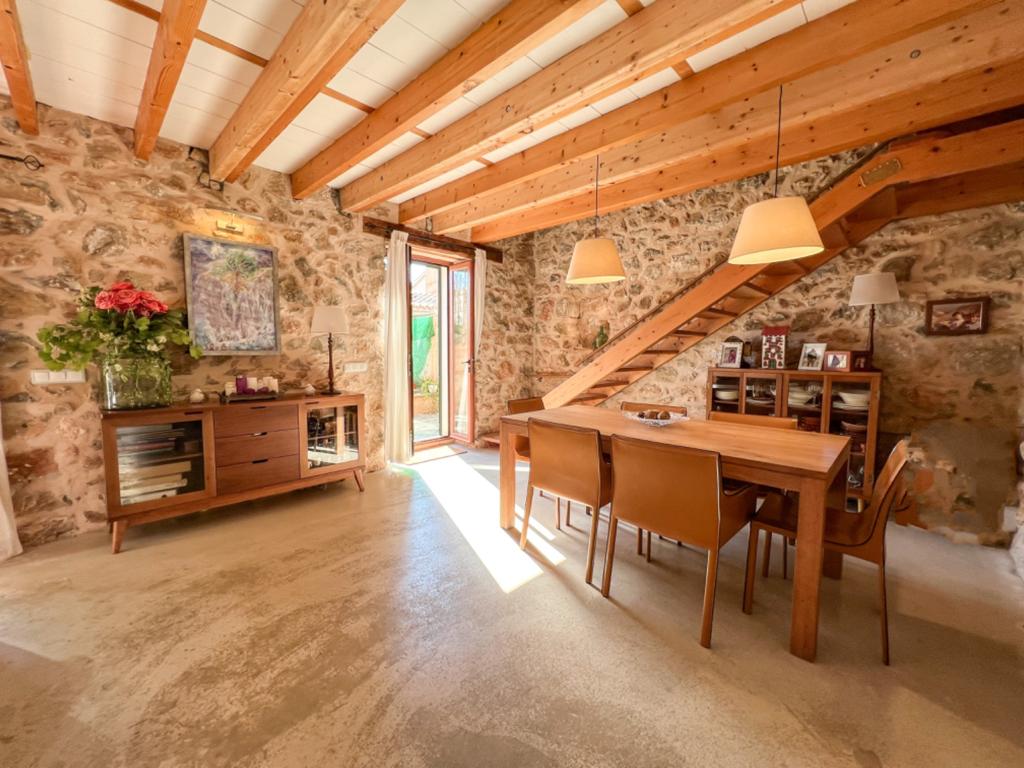 ID:LPSC-3159
Camp de Mar:
Nature lovers and golf enthusiasts find solace here. A short distance from the luxurious Puerto d'Andratx, Camp de Mar is a jewel of discreet luxury on Mallorca's coastline. With its magnetic charm, it's no wonder that renowned figures, such as supermodel Claudia Schiffer, have chosen to build their sanctuaries in this tranquil haven. Beyond its celebrity appeal, Camp de Mar beckons property seekers with its pristine Blue Flag cove and strategic location. Golf enthusiasts will find themselves captivated by the renowned course, known for hosting charitable tournaments and attracting a blend of golfing aficionados and VIPs. This area boasts prime properties, some nestled within the golf course itself, barely a hundred meters from the golden shoreline.
El Toro:
Defined by the luxurious Port Adriano marina, El Toro combines marine charm with modern living. Its blend of marine charm and urban flair, coupled with decent proximity to Palma, ensures a balanced lifestyle. Here, one can shop at designer boutiques, dine at gourmet eateries, or charter luxury yachts. The properties, whether overlooking the marina or ensconced in the cliffs, promise a grand lifestyle. Located 23 km from the capital of Palma, El Toro has become popular with residents due to the location to the larger holiday resorts like Santa Ponsa.
Costa de la Calma:
True to its name, this region is for those seeking serenity. While it's a bit further from Palma, the promise of peace, tight-knit community vibes, and mesmerising sunsets more than compensate. Connected to Santa Ponsa and Peguera this area has green zones, walkways and bike path making it easy to dip in and out of the busier areas. 
Calvià's regions each bring their unique charm to the table. From the allure of bustling marinas to the appeal of quiet coves, the decision often boils down to personal preferences and desired proximity to Palma. However, one thing's for certain: every corner of Calvià promises a slice of Mallorcan magic.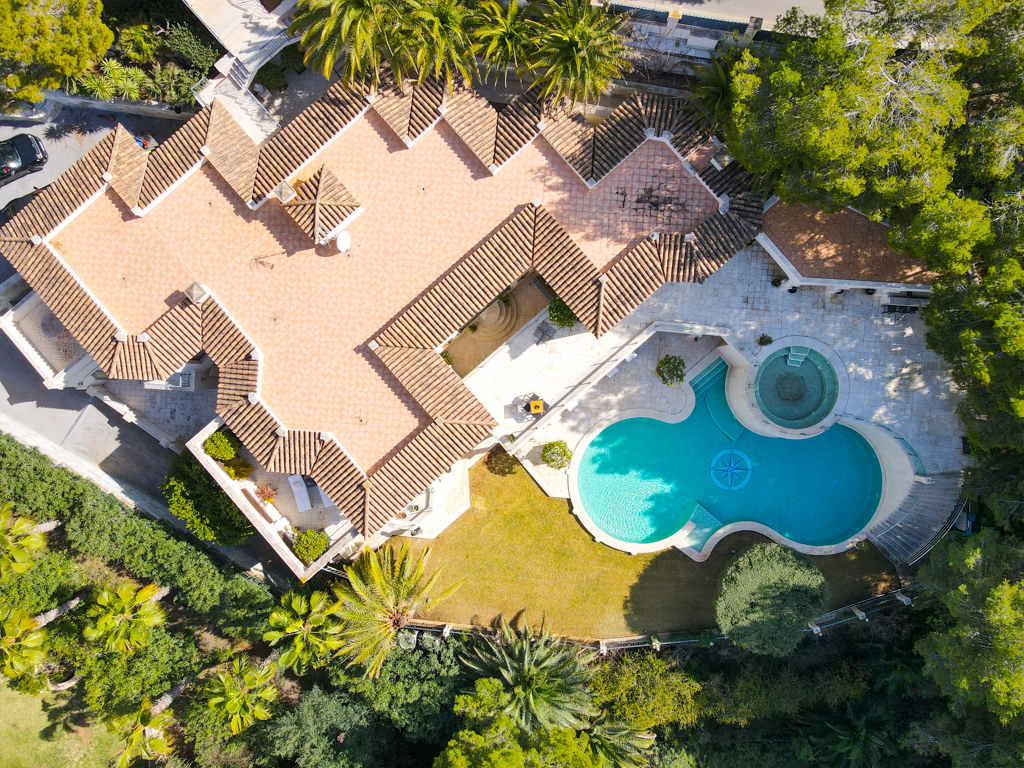 ID:LPS-3171
 We offer a selection of villas and apartments across the island of Mallorca.  Our team of agents speak English, Spanish and German and are here to help you find your next property. View all our proeprties online or
contact our team today. 
https://www.lifestyle-propertiesmallorca.com/